ADVERTISE YOUR VACANCY HERE
Advertise your vacancy here until it is filled for £150 plus VAT
Just call 01359 244537 or email: sales@suffolkvillage.info
***********************************
LATEST VACANCIES
– BURY ST EDMUNDS TOWN CENTRE –
in association with Our Bury St Edmunds 
Chef de Partie
Are you a passionate and capable Commis Chef, looking for an exciting culinary career with almost limitless opportunities for development? If you, you could be just who Edmundo Lounge are looking for. Please ask at the bar for details on how to apply or visit their website. www.thelounges.co.uk
Contact: info@loungers.co.uk
Vacancies
Be a part of the Fat Face Team in Bury St Edmunds, they are currently recruiting for Crew positions. If you would like to apply, please head to our careers page at www.fatface.com/careers
Front of House Team
Trotter & Deane are hiring a Front of House Team Member or weekends – Saturdays and Sundays. Please apply within.
Cleaners Required
Pizza Express Bury St Edmunds are looking for part-time and full-time cleaners. You must be able to work anytime from 10am till late. Job start date is ASAP with lots of benefits available. For more information, pop in today and ask for the manager or contact Donata on 07706151506.
Barista Required
Guats Up are looking for someone to join their team in Bury St Edmunds. You'll need a big smile, a love of coffee, people and the colour orange. If you make people laugh every so often, this job sounds like it's for you! If interested, please get in touch with Rob for more info rob@butterworthandson.co.uk
Saturday Vacancy
Haart Bury St Edmunds are looking for someone to join their team on a Saturday. If you'd be interested, please give them a call on 01284 767121 or email melanie.mills@haart.co.uk
Contact: melanie.mills@haart.co.uk
Chef Positions Available
Gastrono-me are looking for fabulous people to join their friendly, hard-working and passionate team in their brand new kitchen. No real experience needed, they are happy to train anyone of their amazing chefs. Just be committed, passionate and a little bit effervescent! These are part or full time positions and they are all permanent. Immediate starts available, please email your CV to mike@gastrono-me.co.uk
************************************************************************
Other VACANCIES in and around Bury St Edmunds
Bury St Edmunds
BAR FRANCHISE OPPORTUNITY
Risbygate Sports Club is located just off the town centre of Bury St Edmunds and has 720 members who are able to enjoy various sporting and social activities throughout the year. The Club began life in 1912, however there has been reference to a bowling green on the site since 1795.
The site includes an outdoor bowling green, four hard tennis courts, two of which are floodlit for evening play, and an area for petanque outside. Inside it has a four rink bowling green, two squash courts, changing rooms and shower facilities. The clubhouse has a comfortable bar, meeting room and a large flexible function room.
As well as regular sporting events, including the prestigious Risbygate Masters Indoor Bowls Tournament attracting international bowlers,  the club itself puts on a number of well attended social functions throughout the year, and the function room and meeting room are well used with regular bookings from outside organisations including a twice monthly folk club with a regular attendance of around 40, The RAOB, Probus Club, ukulele group, a poetry club and various others. The club are very keen to develop social use of the facilities, and would expect the bar manager to be a significant part of that development.
Well attended events
The successful candidate should be able to demonstrate the following:
Enthusiasm to work with management to increase income in both bar and to develop catering.
Experience in bar management including cellar management, stock ordering and control.
Ability to manage and develop the bar to exceed expectation
Excellent communication skills, high focus on customer service and the ability to respond positively to challenges.
The role requires flexibility in the hours of service, as well as a hands-on approach and a can-do attitude. An appreciation of a sports club environment would be beneficial but not essential. The Steward will be an independent contractor who will be responsible for all aspects of the running of the bar and liaise directly with the Club management. The successful candidate will have proven experience and excellent customer service skills and be able to generate new and improved business for the Club and Franchise.
Please note that the Club does not provide accommodation.
Please contact the General Manager and send your CV to
Post:
Risbygate Sports Club
Westley Road
Bury St Edmunds
Suffolk
IP33 3RR
 Telephone: 01284 755468
Applications close Friday 8th March 2019
******************************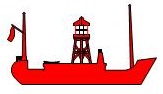 Haven Ports Yacht Club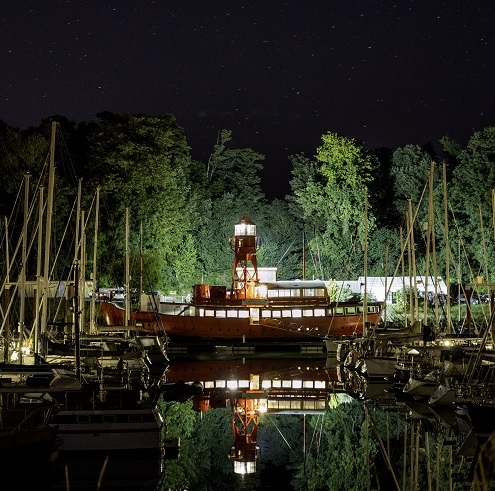 Catering & Bar Management Franchise
An exciting opportunity has arisen to be the Steward of Haven Ports Yacht Club (HPYC) and run the Franchise looking after the day to day running of the bar and restaurant.
HPYC is a successful and well established Yacht Club with over 500 members; it has a reputation for being an exciting racing club with a very active cruising section – www.hpyc.com
The Club House is the iconic ex Cromer Lightvessel, LV87, situated at Suffolk Yacht Harbour, Levington near Ipswich on the beautiful River Orwell.
The successful candidate will provide club members, guests and visitors with bar and catering services throughout the year.  We are looking for a Steward who can satisfy the day to day bar and catering requirements but also excel when it comes to major events in the Club's calendar.
The Steward will be an independent contractor who will be responsible for all aspects of the running of the Club House and report directly to the Club's Committee. The successful candidate will have proven experience and excellent customer service skills and be able to generate new and improved business for the Club and Franchise.
The contract will commence on the 1st March 2019.
If you feel you have the enthusiasm and vision to build on the success of the Club we would welcome your tender submission.  Submissions to be e-mailed to the secretary@hpyc.com by 14th January 2019.
************************************

Tree climber required
We are looking for an experienced, qualified and confident climber as well as able to carry out certain ground operations too. You will be required to climb daily, be responsible for the organisation of the working day which includes relevant paperwork, liaising with clients and organising your work team.
You will need to demonstrate good communication skills, have a positive attitude, work well in a team and have the intuition and ability to think for yourself as well as organising your team members.
Qualifications & experience-
Full Uk Driving License and towing license but not essential.
CS30,CS31, CS38 and CS39 are essential for the job role.
Other desirable qualifications would be CS40/41, health & safety and First Aid.
IPAF or MWEP/Cherry picker ticket.
Experience in using large machinery such as wood chippers, stump grinder, processors etc.
Minimum 2 years experience.
The position will include-
28 days holiday (including bank holidays).
All PPE & equipment supplied.
Full training and qualifications if needed.
Opportunity for over time and weekend work.
Salary- £20,000- £30,000 with scope to increase this on a long term secure basis (Depending on experience & qualifications).
Job vacancy- Full Time.
How to apply-
This is for a long term position working for a highly professional family run company. If you would like to apply for the above vacancy, then please send us a covering letter and an up to date CV to the below email address and we will be in touch with a interview and paid trial shift/s.
Any questions or queries please contact us below-
Mobile- 07891208710
Email- office@wjarvisandson.co.uk
****************************************************************************