ADVERTISE YOUR VACANCY HERE
Advertise your vacancy here until it is filled for £150 plus VAT
Just call 01359 244537 or email: sales@suffolkvillage.info
**********************************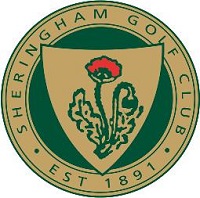 Sheringham Golf Club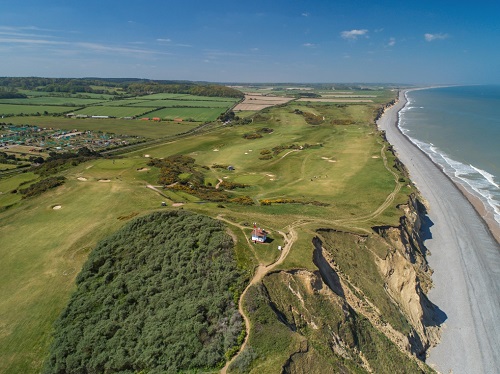 Steward and Caterer Couple
Sheringham is a Private Members' Club located on the North Norfolk Coast. With over 700 members and an annual F&B turnover of £280,000, the Club's F&B operation is of significant value to the continued growth and security of the Club. The Club is 127 years old and offers many variations of catering and social events ranging from the small golf society to large weddings, the Club is looking to raise the profile of its F&B to the same standard as the Course in order to further improve its facilities and reputation.
We are seeking a forward thinking and self-motivated couple looking to work with us to develop the tremendous potential of the Club with both the food and beverage service.
Ideally, the successful candidates should be able to demonstrate the following :
A proven track record in catering management, preferably at a members club or successful restaurant.
The ability to create and deliver a consistently high standard of catering.
The ability to prepare food ranging from snack menus to Sunday lunches, functions and events
Bar management experience to include cellar management, stock ordering and control.
Staff management – experience to include, employment, recruitment, planning staff rotas.
Financial management – cash and card payment management.
Excellent communication skills, high focus on customer service and the ability to respond positively to challenges.
Flexibility in the hours of service with a professional approach.
Health and Safety and food hygiene experience and achievement
The Club has a well equipped kitchen and recently re-furbished Lounge and Dining Room.
It would be beneficial to have an understanding of a golf club environment, but not essential.
PACKAGE:
Salary – A negotiable, competitive salary depending on experience
       28 days' holiday (includes public holidays and bank holidays)
A two bedroomed apartment on site is available as part of the remuneration package along with pension benefits which will be negotiable dependent upon experience and qualifications.
Pension – The Club offers a contributory pension scheme – details available upon request.
APPLICATION:
To apply candidates should send a letter highlighting their motivation for the roles, relevant experience and an up-to-date CV to:
Neal Milton – General Manager
Sheringham Golf Club, Weybourne Road, Sheringham, Norfolk, NR26 8HG
01263 823488
Closing Date for Applications: Friday 14th December 2018
require
Experienced, Qualified & Confident Landscaper
Company-
W. Jarvis & Son Tree Services & Landscapes is a family run business which specialise in arboriculture and landscape care for over 40 years now. Working for domestic and commercial clients throughout East Anglia such as Suffolk County Council and Cambridgeshire Council.
Job Role-
We are looking for an experienced, qualified and confident landscaper that can comfortably carry out the job from start to finish. You will be responsible for the organisation of the working day which includes relevant paperwork, liaising with clients and organising your work team.
You will be expected to oversee the job from getting your levels and the preparing of the site, to organising the waste disposal, ordering materials and to complete the job on time to a high standard.
You will need to demonstrate good communication skills, have a positive attitude, work well in a team and have the intuition and ability to think for yourself as well as organising your team members.
Qualifications & experience-
Full Uk Driving License and towing license but not essential.
Landscape experience is essential (min 2years)
You will be expected to carry out a number of the below tasks-
Site levelling
Drainage
Block paving
Patio laying
Fencing
Decking
Pond work
Turfing
Planting
The position will include-
28 days holiday (including bank holidays).
All PPE & equipment supplied.
Full training and qualifications if needed.
Opportunity for over time and weekend work.
Salary- £20,000- £25,000 with scope to increase this on a long term secure basis (Depending on experience & qualifications).
Job vacancy- Full Time.
How to apply-
This is for a long-term position working for a highly professional family run company. If you would like to apply for the above vacancy, then please send us a covering letter and an up to date CV to the below email address and we will be in touch with a interview and paid trial shift/s.
Any questions or queries please contact us below-
Mobile- 07891208710
Email- office@wjarvisandson.co.uk